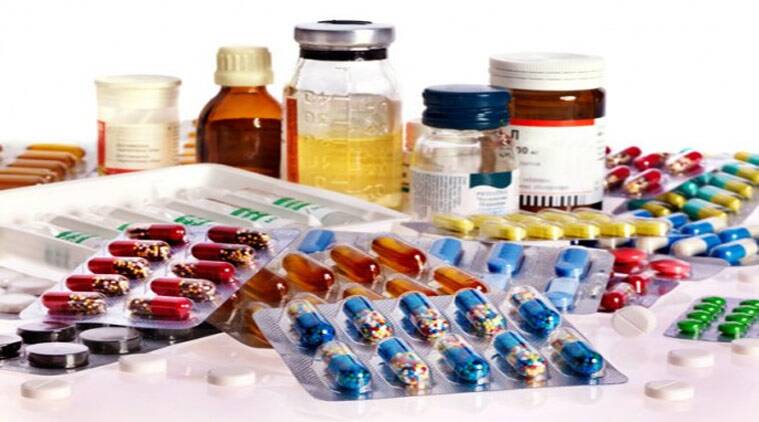 PCD Pharma Franchise In Maharashtra - Ventus Pharma Pvt. Ltd. is an ISO-certified pharma PCD Company which are offering a highly profitable PCD Pharma Franchise in Maharashtra. In this, you will get a wide range of pharma medicines that achieve all the International quality standards and are available at genuine rates. The current pharma industry is increasing at over 22% rate and you should think of investing in it. 
---
As per CAGR reports, the pharma sector of India is witnessing a huge surge and estimated shows over 15% growth in the coming years. Our Company, Ventus Pharmaceuticals is ready to take over the healthcare sector by offering the best-in-class pharma range which is DCGI-approved. Also, there is a huge variety of pharma range such as tablets, gels, sachets, dry syrups, ointment, capsules, etc.
Therefore, if you are interested in starting your own business with Ventus Pharma Pvt. Ltd., a leading pharmaceutical company. Reach out to us by calling us at +919216504338 or you can email us at girjesh@ventuspharma.com
Diverse Product Range By Ventus Pharmaceuticals | Top Pharma Franchise In Maharashtra
Pharma Products is manufactured in a high state-of-the-art infrastructure that follows all the rules and regulations as per ISO, WHO, and GMP. The best part is that the entire range comes in leakage-proof packaging and is reasonably priced. The most demanded pharma range in Maharashtra is -
Gynae Range
Ortho Range
OTC Range
Derma Range
Cardiac Range
Diabetic Range 
And many more.
According to recent govt. In surveys, Maharashtra has a 15% increase in cardiac diabetic product demands and over 25% rise in demand for derma and other over-the-counter ranges. So, you must this range to earn high profits.
Locations For PCD Pharma Franchise In Maharashtra | Ventus Pharma Pvt. Ltd. 
Maharashtra is among the top 10 list of populated states and areas covered. The current population of Maharashtra is over 11 crores. It has significance important when it comes to connectivity and financial stability of the country. The pharma sector of Maharashtra is an emerging one and holds great importance when it comes to meeting nationals well as global demand. As the leading PCD Pharma Franchise Company In Maharashtra, we are offering pharma franchises in the following locations at low investment - 
 We are offering pharma franchise in the following Administrative divisions of Maharashtra - 
Amravati
Aurangabad
Konkan
Nagpur
Nashik
Pune 
This division has 36 districts. Our company is offering business opportunities in all the major cities of Maharashtra such as - 
Pune
Thane
Kolhapur
Solapur
Nagpur
Ratnagiri
Nashik
Sangli
Solapur
Ahmadnagar
Satara
Mumbai
Top PCD Pharma Franchise In Maharashtra | Ventus Pharmaceuticals 
Ventus pharma, the most reliable and trusted by thousands in the Indian market. We work very hard to maintain the trust and reputation among the clients and associates. That's why we keep a close eye on the manufacturing process to maintain high-quality standards of our all the pharma range. However, there are some reasons which make us the leading pharma company that is offering pharma PCD Franchise in Maharashtra. For instances - 
ISO-certified manufacturing unit - Our manufacturing unit has certification from DCGI and FSSAI. The facility is capable of handling large orders.
Genuine Pricing - The price range of all the products is highly reasonably priced. 
Low Investment - The investment required for a pharma franchise is very low. 
Own a well-equipped R&D center - Ventus Pharma Pvt. Ltd. has its own high-tech R&D center with a highly experienced team of experts. 
Leakage-proof packaging - All the Ventus pharma range comes with advanced packaging. 
Other Fringe Benefits With Ventus Pharma Pvt. Ltd.
Exclusive monopoly rights
On-time delivery of all pharma range.
Free of cost promotional support
High-profit margins
DCGI-approved pharma range 
Impressive incentives 
Associate with the best pharma company in India. 
Contact Details
Company Name - Ventus Pharmaceuticals Pvt. Ltd.
Address - SCO No. 8, 2nd floor, Swastik Vihar, MDC Sector -5, Panchkula, Haryana
Contact No. - +91 9216504338
Email id. - girjesh@ventuspharma.com
Frequently Asked Questions (FAQ)
Q - Why invest in a Pharma Franchise in Maharashtra?
A - The demand for pharma products is at an all-time high in Maharashtra and to meet current demand, investing in a pharma franchise is highly profitable.
Q - Which company is best for acquiring Pharma Franchise?
A - Ventus Pharmaceuticals is the best for acquiring a pharma franchise.
Top Related Searches 
PCD Pharma Companies In Maharashtra
PCD Pharma Franchise Company In Maharashtra
Top 10 PCD Pharma Franchise Company In Maharashtra
Top PCD Pharma Franchise Company In Maharashtra
Top PCD Pharma Companies In Maharashtra