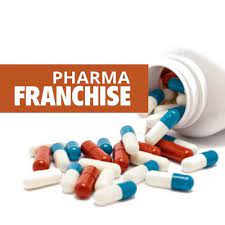 PCD Pharma Franchise In Assam – If you are still thinking if you should invest in the pharma sector or not then let us clear your doubt today. Read the following article to know about the pharma sector. Furthermore, Ventus Pharma is launching the best PCD Pharma Franchise In Assam. Our company is the leading pharma firm and holds an outstanding image in the field of pharma.
Pharma is known to be an emerging sector in the world. One of the major reasons for the recent growth of pharma companies is because of the outspread of Covid-19. Similarly, the growing demand led to the expansion of pharma companies. In addition, Ventus Pharma is giving pharma opportunities for people who are passionate about their career in the pharma field. Call us at +91 9216504338, +91 8450000999 or you can even write us a mail at girjesh@ventuspharma.com
Top reasons to choose PCD Pharma Franchise In Assam | Ventus Pharma
Ventus Pharma is a company that gives brilliant opportunities for people who want to grow in the field of pharma. Our company is growing at a larger pace and throughout this we have been providing top services to our franchise partners. The company that built a reputed image in the pharma field. Here are some of the top reasons to choose Ventus Pharma for franchise services.
Top reasons to opt for our pharma franchise services:
Firstly, the company's investment capital is quite reasonable and one can easily afford the price.
Secondly, Ventus Pharma has a very low risk rate in the franchise business.
Third, marketing and promotional support is offered by Ventus Pharma.
In the Pharma franchise company offered by our company, you can be the boss of your own company.
Ventus Pharma has no fixed target to be achieved. You can e completely independent and work on your own.
Lastly, by investing in our company you will receive a good profit margin.
Quality products at Ventus Pharma
At Ventus Pharma, we serve more than 300 franchise companies and more than 500 pharma products are manufactured. Being the top pharma company we are currently distributing our franchise deals all over the country. The products are moreover the best and can easily be afforded by everyone.
Top quality pharma medicines at Ventus Pharma are listed below:
Pharmaceutical Tablets,
Pharmaceutical Syrups,
Soft Gelatin Capsules,
Pharmaceutical Injections,
Cream/Ointment,
Lotion/Emulsion,
Protein Powder
Energy drinks
Sachets
Ortho medicines
And many more.
Get to be a part of the best Pharma Company
Ventus Pharma has ranked on the top pharma companies list and this is all because of the best services it gives to its customers and business associates. We have business partners currently working all over the country and who are fully satisfied with our services.
Ventus Pharma has a team of skilled and experienced professionals, scientists, pharmacists that are the best in their respective fields.
The raw materials used for the pharma products are of the best quality.
The company is sincerely keeping up with all the instructions by ISO, WHO, and GMP.
Our company uses the latest technology and the best tools and equipment to manufacture the widest range of pharma medicines.
Also, we deliver the products on time without any delay to avoid any kind of inconvenience.
Targeted location in Assam
Since we wish to provide franchise opportunities in every corner in India. We are serving franchise options in many other cities near Assam as well. Here are some of the locations where we offer the franchise services:
Tinsukia
Dibrugarh
Dhemaji
Charaideo
Sivasanagar
Lakhimpur
Majuli
Jorhat
Biswanath
Golaghat
Karbi angling east
Sonitpur
Nagaon
Hojai
Karbi angling west
Dima Hassan
Cachar
Hailakandi
Karimganj
Morigaon
Udalguri
Darrange
Kampru metro
Baksa
Nalbari
Kanrup
Barpeta
Chirang
Bongafaigon
Goalpara
And many more.
About our franchise company | Ventus Pharma
Ventus Pharma gives the best advice that will help you in succeeding in the field of pharma. The company is dedicated to the up gradation of the pharma list. In addition, the products we manufacture are ISO certified, and moreover, all these products are delivered on time to our respected customers and franchise associates. Lastly, the company has an image that is the best for your franchise company. Join our company and get the best promotional facilities by Ventus Pharma.
Contact Details
Company Name- Ventus Pharmaceuticals Pvt, Ltd.
Address- SCO No. 8, 2nd floor, Swastik Vihar MDC Sec 5 Panchkula, Haryana.
Contact no. - +91 9216504338
TOP SEARCHED KEYWORDS
Best Pharma Companies In Assam
Pharma Franchise Opportunities In Assam
Leading Pharma Companies In India