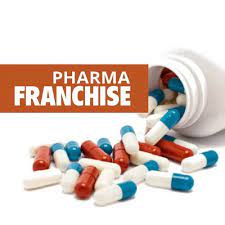 PCD Pharma Franchise In Punjab – Ventus Pharmaceuticals Pvt. Ltd. Is a well known pharma company offering a very good opportunity for all the people in Punjab. Our company offers a PCD Pharma Franchise In Punjab. The company is dedicated to the good health of everyone.
Pharma is a very widely expanding network. Ventus Pharma is a very hardworking and dedicated company. Moreover, it gives the best advice to its co partners. If you plan on investing in the franchise deal offered by our company in Punjab then you can give us a call at +91 9216504338, +91 8450000999 or you can even write us a mail at girjesh@ventuspharma.com 
How to invest in our company?
Well, it is very easy to invest in our company and in a pharma company. Also, an affordable amount is required for the investment of the pharma franchise company. All you have to do is get some important documents to establish a pharma firm. Ventus Pharma is helping its enthusiastic clients or associates in achieving their goal of having a successful pharma franchise company.
Why should you invest in our company?
There are a lot of reasons why you should put your money in Ventus Pharma. Listed below are some of the top reasons why you should invest in our company:
First, Ventus Pharma is an ethical company and all the dealings it does are ethical.
Second, the products that we manufacture are also certified by ISO, WHO, and GMP.
Third, the offers that we have currently going on are not only the best but the most profitable ones.
Ventus Pharma is a very reputed company and can totally be trusted.
In addition, to invest in our company you do not need any huge capital. A very minimal amount will do like the big one.
Moreover, our company also helps you to promote the pharma products as well as the pharma company.
Last but not the least, we have served more than 300 clients and we have more than 50 franchise companies currently running in the country.
Pharma products available in the franchise company in Punjab
Punjab is a very famous state in the north region of India. So are Haryana, Himachal Pradesh, and other states. However, the recent status shows that the demand for pharma medicines has increased in Punjab. And that is why Ventus Pharma manufactures the widest range of pharma medicines in the state. All the products manufactured by Ventus Pharma are manufactured following all the guidelines by ISO, WHO, and GMP. If you are looking for a company that will manufacture the best range of pharma medicines then Ventus Pharmaceuticals is the one for you. Some of the medicines we manufacture are as follows:
Tablets
Capsules
Injections
Syrups
Ointments
Dry Syrups
Sachets
Powders
Nasal Drops
Brain care
Gastro care
General medicines
Liver care
Gynae care
Ortho care
Kidney care
Cough and care medicines
Blood care medicines
 
What should you know more?
Well, all the information mentioned above about Ventus Pharma is definitely not enough. The company has been a rock solid pharma firm and has seen the good days and the bad. However, there is one thing that the company has been constant on and that is the quality of the products, and the pharma services all these years. The company has very honestly dealt with all its clients. The clients have also been patient and have trusted our services. Moreover, we have been following the instructions by ISO, the World health organization from the first day itself.
Ventus Pharma is all about the hardworking nature and the pharma services it has been offering throughout its working years. The company has reached almost all locations in India. More than 5o associates are currently working with the company. If you have been thinking of opening your own pharma firm then you can come to Ventus Pharma for the pharma franchise deals. We promise to give the best pharma services to you and give you the best pharma firm. Not only do we offer pharma products but additional help which includes promotional and marketing help. The marketing help includes the strategies that will help the company in growing and expanding its network. So do not waste any time and make a call to us today and help us to give you the dream you have wanted for a very long time.
Contact Details
Company Name- Ventus Pharmaceuticals Pvt, Ltd.
Address- SCO No. 8, 2nd floor, Swastik Vihar MDC Sec 5 Panchkula, Haryana.
Contact no. - +91 9216504338
TOP SEARCHED KEYWORDS
Best Pharma Companies In Punjab
Pharma Franchise Opportunities In Punjab
Pharma PCD Companies In Punjab