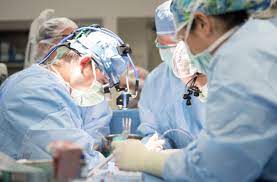 PCD Pharma Franchise In Gurgaon – For the best pharma services there is no other better company than Ventus Pharma. Ventus Pharma is not only the best pharma firm in India but it is the best for franchise deals. This time the company is offering PCD Pharma Franchise In Gurgaon. Get in touch with the company to get hands on the best pharma products and pharma deals.
People looking for franchise opportunities can connect with Ventus Pharma today. Ventus Pharma assures you to provide valuable information and help in setting up a renowned pharma PCD company. Our company has flexible hours and you can make us a call anytime. To connect with us all you have to do is to call at +91 9216504338, +91 8450000999 or you can even write us a mail at girjesh@ventuspharma.com 
Growth of the pharmaceutical industry
Over the years, the pharma sector has grown globally. With the research going on and people getting aware science has made huge progress and so has the pharma industry. The demand for pharma medicines mainly increased when covid-19 hit us all hard. In the covid times, we all were bound to be medically treated and that is when the pharmaceutical industry had a huge demand. Therefore, this also led to an increase in the demand for pharma franchise companies. Indian pharmaceutical industry contributes about 30% - 40% to the economy. So, if you plan on investing in the pharma industry you are making the right decision.
Best Pharma franchise firm in Gurgaon | Ventus Pharma
Well, there are a lot of pharma franchise companies in Gurgaon but Ventus Pharma happens to be the best for a pharma franchise investment. Ventus Pharma is a hardworking and reputed pharma firm. Our company gives the best franchise deals that will definitely help you build a successful career. Here are some of the top franchise benefits you can avail yourself at Ventus Pharma:
First, the company is very helpful and supports its associates very happily.
Second, our company is looking for enthusiasts that are equally hardworking as us.
Third, Ventus Pharma is delivering all the pharma products on time and in the best quality.
Ventus Pharma has a very ethical approach towards its clients and associate partners. And, that is why you can totally trust our workings.
In addition, we have the best trained staff who are expertise and experience in their areas.
Moreover, we have been working as the top pharma company for years now and we have enough experience.
Last but not the least, collaborating with our company will bring you a lot of opportunities to expand in the pharma field.
Products offered by Ventus Pharma in Gurgaon
Gurgaon is a very famous city in the southwest of New Delhi. It is known as the financial and the technology hub. A lot of demand is coming from the city and Ventus Pharma is offering top quality pharma products in the city. Moreover, our company is manufacturing products under the surveillance of top doctors and professionals. Also, the products are manufactured under the guidelines of the World Health Organization. Here is the list of the pharma products by Ventus Pharma:
Tablets
Capsules
Injections
Syrups
Ointments
Dry Syrups
Sachets
Powders
Nasal Drops
Brain care
Gastro care
General medicines
Liver care
Gynae care
Ortho care
Kidney care
Cough and care medicines
Blood care medicines
Get to know more about Ventus Pharma
Ventus Pharma is a very successful pharma company. And our company has managed to help a lot of spiring pharmacists looking forward to investing in the pharma industry. In addition, our company manufactures absolutely legitimate pharma products. We follow all the instructions given to us by ISO, WHO, and GMP. We were established in the year 2009 and ever since our establishment we have been giving top class pharma services. The company is also the number one in giving pharma franchise deals that will help you not only build a successful name in the pharma field but also get to a career that will benefit you in numerous ways.
So, if you plan on investing in a pharma franchise firm then this is the right opportunity for you. Moreover, Gurgaon happens to be a location that has the best market for pharma medicines Investing in our company will definitely help in numerous ways. Here is the contact number with which you can book an appointment and get into business with our firm.
Contact Details
Company Name- Ventus Pharmaceuticals Pvt, Ltd.
Address- SCO No. 8, 2nd floor, Swastik Vihar MDC Sec 5 Panchkula, Haryana.
Contact no. - +91 9216504338
TOP SEARCHED KEYWORDS
Best Pharma Companies In Gurgaon
Pharma Franchise Opportunities In Gurgaon
Leading Pharma Companies In India
Pharma PCD Companies In Gurgaon