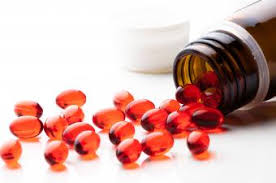 Pharma Distributors In Nashik - Pharma is a thriving industry and can give you a lot of benefits if you invest in it. In this blog, we have mentioned the leading Pharma Distributors In Nashik. You can read the blog and grab all the information about how and why pharma distribution is a great business. 
Not all pharma companies give pharma distribution services. There are very selective pharma companies that give both manufacturing and distribution services. So, the list mentioned below has all the information regarding pharma distributors in Nashik. 
What is a pharma distributor?
Pharmaceutical distributors play a middlemen role between the manufacturers and patients. If the pharmaceutical distribution is not done responsibly then manufacturers might face difficulties in delivering the pharma drugs to the patients and hospitals in a proper, secure, and timely manner. So, the main role is of a pharma distributor in providing pharma medicines to the patients. Pharma distributors are mainly known as pharmacists, wholesalers, and other private and government dealers. 
List of pharma distributors in Nashik
Ventus Pharma is located in Panchkula but gives pharma services in different locations in India. The company is the leading pharma distributor in Nashik. All the products that the company manufactures and further supplies are of the best quality. The firm has been following the ISO, WHO, and GMP certifications. If you are looking for well known pharma distributors in Nashik then get in touch with Ventus Pharma now. Some pharma products that the company delivers are as follows:
Tablets
Capsules
Syrups
Injectables
Ointments
Proteins
Nasal Drops
Liver Care
Kidney Care
Brain Care
Gynae Care
Cough And Cold
Gastro Care
Ortho Care
Blood Care
General Healthcare
Contact details
Company Name - Ventus Pharmaceuticals Pvt. Ltd. 
Address - SCO No. 8, 2nd floor, Swastik Vihar, MDC Sector -5, Panchkula, Haryana 
Contact No. - +91 9216504338 
Email id. - girjesh@ventuspharma.com
Panchavati Pharmaceutical Distributors
Panchavati Pharmaceutical Distributors in Nashik is a well known pharma distributing company and is satisfying clients with their products. The business started in the year 1996b and is going well to date. Their strong belief in providing quality products is what makes them go in serving the clients. 
Address - 4, Raghupati Niwas, Opp. Puria Park, Panchavati, Nashik, Maharashtra 422003
Shree Surya Pharma Pvt. Ltd
Shree surya pharma pvt. Ltd. is a pharmaceutical company in Nashik. The company supplies pharma drugs 24/7. You can totally trust the company with the wide range of pharma products that are provided by the firm. 100% genuine pharma medicines are delivered and are also delivered on time. The address of the company is mentioned below. 
Address - Mumbai Naka 2Floor, Miyaji Arcade Nr Ruchi Restaurant, opp. MAHAMARG (MUMBAI NAKA) ST BUS STAND, Nashik, Maharashtra 422001
Prime pharma distributors are also located in Nashik as well and cover all the important locations in the city so that everyone gets the pharma medicines. Pharma medicines that are available in the company are of good quality and can be trusted. In the year 1968, the company was established and is growing strong to date. So, if you are in Nashik you can surely visit the company now. 
Address - Shree Sai Gaurav, Rane Nagar- Indira Nagar Link Rd, Kishor Nagar, Nashik, Maharashtra 422009
Pritesh pharmaceuticals and distributors have an office in Nashik itself and have been covering all the top locations in Nashik. They are the Wholesale Supplier of adult diapers, commode chairs & commode stools in Nashik, Maharashtra. They are the wholesale suppliers. 
Address - Shop No. 7, Swastik Niwas A, Gangapur Rd, Arihant Nursing Home, Near Akashwani Tower, Pramod Nagar, Nashik, Maharashtra 422007
They are also the best pharmaceutical distributors in Nashik and can surely be counted on. For the pharma distributors or pharma, medicines get in touch with them in Nashik. We are certain you will not be disappointed by the company. 
Address - Gala No.8, 1st Floor, Gole Complex, Dawa Bazar, Gole Colony, Nashik, Maharashtra 422002
In Nashik, they are serving some of the best pharma products. The pharma products that are given by the company are 100% genuine and of the best quality. On the other hand, it has amazing packaging. So, if you are in Nashik do contact K.P. Distributors for top notch pharma distribution services. 
Address - Giriraj Tower, Dawa Bazar, Gole Colony, Nashik, Maharashtra 422002
Conclusion
We hope you are now well aware of the pharma distributors in Nashik. The pharma distribution services are given by the mentioned above companies. You can pick the best one as per your needs. We are certain you will be happy with the list we have mentioned here. For the best pharma distribution services get in touch with Ventus pharmaceuticals.