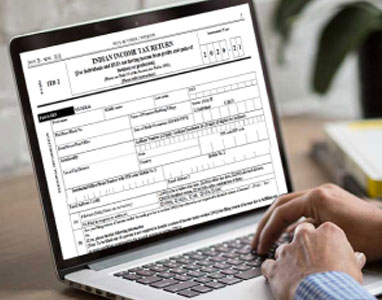 PCD Pharma Franchise In Chandigarh – Ventus Pharma is a Chandigarh-based Best Pharma Franchise Company that is on the way to becoming the fastest-growing Pharma Company. We have more than 500 associates & 80,000 health professionals across India to support the nation. It is further making us a huge brand name across Chandigarh & India. Presently, we are covering huge ranges of Pharma Product Ranges for the business of PCD Pharma Franchise in Chandigarh. So, connect with the topmost Pharma Franchise Companies in Chandigarh. We are highly recognized as a client-centric company that is striving to deliver affordable but genuine Pharma Products & Services. 
---
We also provide the PCD Pharma Franchise in Chandigarh on a monopoly basis to everyone over Chandigarh. Our ethical & professional approaches are causing us to earn huge profits from an empire that has its veins submerged in nearly every sector in Chandigarh. We are your best choice if you're trying to find Pharma Franchise Companies in Chandigarh, Pharma PCD in Chandigarh offering Pharma Franchise Companies in Chandigarh, & Pharma PCD Companies in Chandigarh. Being a pride owner of a successful products list, we are efficiently serving the requirements & needs of all our clients & patients. The testimonies of our associates & clients are a symbol of our versatility & uniqueness. 
Being the City Beautiful, Chandigarh-based Company is on a mission to form Chandigarh beautiful & cause a revolution to bring serious medical growth. Also, we provide the PCD Pharma Franchise across all the sectors in Chandigarh. If you want to connect with our firm for PCD Pharma Franchise, then you'll enjoy various advantages which each Pharma Business Aspirant expects from a Pharma Franchise Company in Chandigarh. To know more regarding our company & services, call us on +91 92165 04338 or email us at girjesh@ventuspharma.com 
We Offer the Best PCD Pharma Franchise Services with Following Perks | Ventus Pharma 
Here are some perks that we provide along with PCD Pharma Franchise Services in Chandigarh: 
Monopoly Rights: Ventus Pharma offers the best monopoly rights for Pharma Franchise Plan in Chandigarh for your interesting division in Chandigarh. We are dealing in various divisions ranging from general division, gynecology, cardiology, orthopedy, pediatric division, dentistry, pharmaceutical division, & Ayurveda. 
Focused on Qualitative Assurance: We provide the finest quality medical drugs, promotional material, as well as attractive packaging. It will assist you to foster your Pharma Franchise Business in your locations and increase your sales across the market. 
Innovative Formulations: We have a team of well-experienced professionals who are making efforts to develop innovative & quality formulations. It is further making efforts to reach a wider audience to all Pharma Franchise Companies in Chandigarh. 
Each & every day, the Pharma Industry is growing and taking a step forward. In the present scenario medicinal business, it is the necessity of humans as people these days cannot even think of their lives without it. Furthermore, it is resulting in huge demand for the Pharma Products & Medicines with an increasing population of Chandigarh. 
Ventus Pharma is a prominent brand in the Pharmaceutical Industry. Through Ventus Pharma, we are serving our clients with top-quality pharma medicines for the last various years. Also, we have the best team of experienced pharma experts who are working hard to supply innovative as well as advanced Pharma Formulations. Not only this, the company has highly advanced infrastructure & equipment that are further assisting us to manufacture global standard Pharma Medicines. Now we are also offering Pharma Franchise Plans in Chandigarh. Here is the list of things that are making us the best for you to associate with: 
We provide wide products ranges that are high quality. 
Unique Monopoly & Franchise Rights that we provide to our Pharma Franchise Partners for their business benefits. 
Ventus Pharma is also well-recognized for offering the best Pharma Franchise Plans in Chandigarh. 
Our company is also creating a good base for demand for medicines in Chandigarh Sectors. 
The networks of our Pharma Business spans across India that further bring better opportunities. 
Great entrepreneurship chances for hardworking professionals. 
Scope of PCD Pharma Franchise in Chandigarh | Ventus Pharma 
Chandigarh is a rapidly developing UT in Punjab with an approximate population of around 11.29 lacs (2021). If we talk of the healthcare sector of this UT, then it will not be wrong to say that it is better than many other cities & UTs. There are various multi-specialty hospitals & healthcare centers present here. Talking of the villages around Chandigarh, the State Governments of Punjab & Haryana are opening various healthcare centers and still working to improve and provide better health facilities. 
People themselves are now willing to get top-quality Pharma Products & Medicines but at affordable prices. Therefore, the investment in the Pharma Franchise Industry will provide you a huge growth. Also, the demand for Pharma Products & Medicines is very high across Chandigarh and it is the same in villages as well there. In the upcoming years, this demand will definitely increase due to the improvement of the income of middle-class people. This clearly shows that the scope of the PCD Pharma Franchise in Chandigarh is huge. 
Contact Details 
Company Name - Ventus Pharmaceuticals Pvt. Ltd. 
Address - SCO No. 8, 2nd floor, Swastik Vihar, MDC Sector -5, Panchkula, Haryana 
Contact No. - +91 9216504338 
Email id. - girjesh@ventuspharma.com
Frequently Asked Questions (FAQ)
Q - Which company is the best PCD Pharma Company In Chandigarh?
A - Ventus Pharma Pvt. Ltd. is the leading and best Pharma PCD Company in Chandigarh.
Q - How to start your own PCD Pharma Franchise?
A - There are minimum qualifications needed for acquiring PCD Pharma Franchise. To know the details you can contact us at  +91 9216504338 
Top Related Searches 
Pharma Franchise In Chandigarh
Top 10 PCD Pharma Companies In Chandigarh
Best PCD Pharma Franchise Company In Chandigarh
PCD Pharma Companies In Chandigarh
Monopoly Pharma Companies In Chandigarh