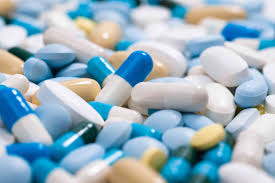 PCD Pharma Franchise In Bihar - Ventus Pharma Pvt. Ltd. is the foremost pharmaceutical company in India that is offering PCD Pharma Franchise In Bihar. Pharma Franchise is quite a profitable business opportunity not only in Bihar but all the other states. That's why Ventus Pharma is offering FSSAI and DCGI-approved pharmaceutical ranges at a very genuine rate. Our company is the leading healthcare contributor and has quite a large customer base across India.
---
Ventus Pharmaceuticals has a fully functioning modern facility for manufacturing that has the capacity of producing a large number of pharma products. Therefore, if you are a medical representative or wholesaler in any major cities of Assam like Muzaffarpur, Rajgir, Danapur, Hajipur, Katihar, Chhapra, etc. 
Indian is among the Top 10 manufacturers and suppliers in the world. Being on the top of the exporter in the Asia-Pacific region, India not only meets the world's demand but also needs to meet the domestic demand for pharma products. You can contact Ventus Pharma Pvt. Ltd. in case of any queries either by calling us at  +91 9216504338 or sending us an email at  girjesh@ventuspharma.com
Leading PCD Pharma Franchise Company In Bihar | Ventus Pharma Pvt. Ltd. 
Being the leading pharma PCD Franchise business opportunity provider in Bihar. There are over 300+ medications of different ranges that are high-in-demand. Also, the entire range is WHO & GMP certified and strictly follows all the rules and regulations of the esteemed authorities. That's why Ventus Pharma is among the innovation-driven topmost pharmaceutical company in India. However, our company is planning to expand our franchise market in Bihar. That's why we are looking for dealers, distributors, medical representatives in all the major cities of Bihar. To experience the best business opportunity, contact Ventus Pharmaceuticals. Highlights of Pharma Franchise by Ventus Pharmaceuticals -
A diverse range of pharma products
ISO- certified pharma facility 
24*7 Customer support
Free promotional tools 
DCGI-approved pharma products
100% timely delivery 
Same-day dispatch facility
Advantage of Investing In A Pharma Franchise In Bihar
There are plenty of advantage that clearly shows that investing in a pharma franchise in Bihar is the best decision at present time -
First of all, It is a low-risk business and the Pharma franchise is highly in-demand.
Secondly, It required a small initial investment.
Thirdly, other costs such as administration, marketing, etc are also low. 
Most importantly, Ventus Pharma Pvt. Ltd. is offering monopoly rights and full customer support 24*7.
Also, get the best quality and ISO-DCGI-approved pharma range that will be delivered on time in all the cities of Bihar.
Lastly, be a part of the leading PCD Pharma Franchise in Bihar at a very low investment.
Locations Available For Pharma Franchise In Bihar by Ventus Pharma Pvt. Ltd. 
Bihar is among the top populated state in India and has a current population of 104 million. The economy of Bihar is solely based on Agriculture and industry-Based. Ventus Pharma is covering all the major cities of Bihar for the best pharma franchise business opportunity - 
Patna
Gaya
Muzaffarpur
Darbhanga
Bihar Sharif
Nalanda
Kishunganj 
Begusarai
Munger
Hajipur
Arrah
Chapra
Katihar
Bettiah
Bhagalpur
Saharsa and many more. 
All these locations of Bihar have high-in-demand for a pharma franchise business. 
What makes Ventus Pharma the Top PCD Pharma Franchise Company in Bihar?
Ventus Pharmaceuticals is the most progressive pharmaceutical company in India. We have a general healthcare range, pediatric range, cardiac range, etc. at reasonable rates. We are offering the best pharma business opportunity not only in Bihar also in the rest of the state. 
Firstly, you will get good incentives and a high-profit margin while doing business with Ventus Pharma.
Secondly, our company will offer advertising support free of cost. You will get reminder cards, written pads, visiting cards, etc.
Thirdly, we have a same-day dispatch facility and assured on-time delivery of all the orders. 
All the pharma products come with leakage-proof packaging and are DCGI-approved. 
Also, Ventus Pharma has its own manufacturing facility and the capacity of delivering large orders on time.
Lastly, our business runs solely on principles and values. There is no hidden terms & conditions associated with our PCD Pharma Franchise in Bihar. 
Contact Details
Company Name - Ventus Pharmaceuticals Pvt. Ltd.
Address - SCO No. 8, 2nd floor, Swastik Vihar, MDC Sector -5, Panchkula, Haryana
Contact No. - +91 9216504338
Email id. - girjesh@ventuspharma.com
Frequently Asked Questions (FAQ)
Q - What documents are needed for applying Pharma Franchise?
A - It is a very easy process and needed only two mandatory documents - GST no. and Drug License.
Q - Is your company has monthly or annual targets for pharma franchise associates?
A - No, there are no monthly or annual targets to achieve. 
Top Related Searches
Top PCD Pharma Companies In Bihar
Best Pharma Franchise Company In Bihar
Pharma Franchise Company In Bihar