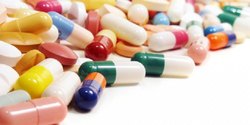 PCD Pharma Franchise In Bhopal - Ventus pharmaceutical is the leading pharma company in India that is offering a PCD Pharma franchise in Bhopal. If you are looking for the best pharma company in Bhopal, then stop looking for it anymore. Since the company on which you can count on blindly has come in your state (Bhopal). We are glad to say that we offer our franchise at the lowest rate in India and so do we in Bhopal. Ventus pharmaceutical has achieved incredible success in the field of the pharma.  So, we are here in Bhopal to give an opportunity to grow alongside us.  
---
We have the most advanced manufacturing method in India. And, our manufacturing team is as credible as it gives 100% assurance of the purity and harmlessness of our product. The best thing is we can provide our PCD franchise throughout Bhopal.  
You will be impressed to know that Ventus pharmaceutical is the leading company in supplying pharma products across India. Therefore, if you want to grow your pharma business, then getting the PCD franchise of Ventus pharmaceutical is a must. For any query call us at 9216504338, or mail us at girjesh@ventuspharma.com 
Prime PCD Franchise in Bhopal – Ventus pharmaceutical 
Bhopal is one of the cleanest cities in India, and it has a powerful economic base. Bhopal's GDP was around 1,27,000 cores in 2017. And, by having the PCD franchise of Ventus pharmaceuticals, you can also contribute to making Bhopal the wealthiest city in India. Our all products are WHO and GMP certified. We have a product range of over 500, including ayurvedic products. 
 Our strategy to do business is simple, i.e., providing the best service to our associates, partners, dealers, patients, and wholesalers. We not only provide franchises in India but also all over the world. So, if you want to get the best quality with surety of excellence in doing business, then you will have to call at above-given number, or you can mail us too. 
The Key profits of Investing in Our PCD Franchise 
We can provide customer support service at any time, 24 hours a day. 
Our products are ISO certified. That means you can rely on us completely for the products' purity. 
We provide promotional tools free of charge such as pens, notebooks, etc. 
Our products are DCGI (drugs controller general of India) approved. 
We can provide our product at your doorstep even on the same day you place the order.  
We have a team of experts in their respective fields. 
We give 101% surety of providing the order on time. 
Why invest in the Top Pharma PCD Company in Bhopal?
As you know Bhopal is already economically strong, so it going to be a cherry on the cake for you to have a PCD franchise in Bhopal. 
A Pharma franchise business is already a low investment business. Moreover, Ventus pharmaceutical provides the PCD franchise at the lowest price with the highest quality. 
We don't know about other companies, but our company provides monopoly rights to our customers. 
You can grow your business as much as you can't think. We have a motive of growing alongside our partners, and we follow it at any cost. 
There is no target in the Pharma franchise company. You can do your business without any pressure of meeting the sales target. 
Ventus Pharmaceutical  - The Best Pharma Business Opportunity
We work on the values and principles of ours. We want to create a forever-time relationship with our partners. And, for doing so, we create the best and the highest quality products in India. In Bhopal, we have connections with doctors and other experts in the medical field who recommend our products to their patients. Being the leading Pharmaceutical company, we are supposed to grow more and take you with us towards the path of success. We are sorry to say this but after the Bhopal gas tragedy, the demand for pharma products has been on the rise since the disaster in Bhopal. 
Our products have been scientifically checked and have been termed the highest-quality pharma products in India. Data has found that pharma products have been being sold as water flows in Bhopal for the last 5 years.  
You will find any kind of pharma product from our side as we get manufactured every type of pharma product with the most precise quality.  
Therefore, if you are thinking of starting a business in pharma, then getting the no. 1 and the best Pharma company is mandatory for you to make your business grow. So, in that case, don't take tension because we are with you at every step of your pharma business to make you get success in the pharma business. You need to do just a simple thing, i.e., getting the PCD best franchise in India. Which is of Ventus pharmaceuticals. 
Contact Details
Company Name - Ventus Pharmaceuticals Pvt. Ltd. 
Address - SCO No. 8, 2nd floor, Swastik Vihar, MDC Sector -5, Panchkula, Haryana 
Contact No. - +91 9216504338 
Email id. - girjesh@ventuspharma.com
Frequently Asked Questions (FAQ)
Q - How to acquire Pharma Franchise Business?
A - At least you need 3-4 years of experience in the marketing sector in the pharma sector.
Q - Which is the best company for pharma services in Bhopal?
A - Ventus Pharma Pvt. Ltd. is the best company for pharma business opportunities Bhopal.
Top Related Searches 
Top PCD Pharma Companies in Bhopal Madhya Pradesh
Top PCD Pharma Franchise in Bhopal
PCD Pharma Franchise Company Bhopal