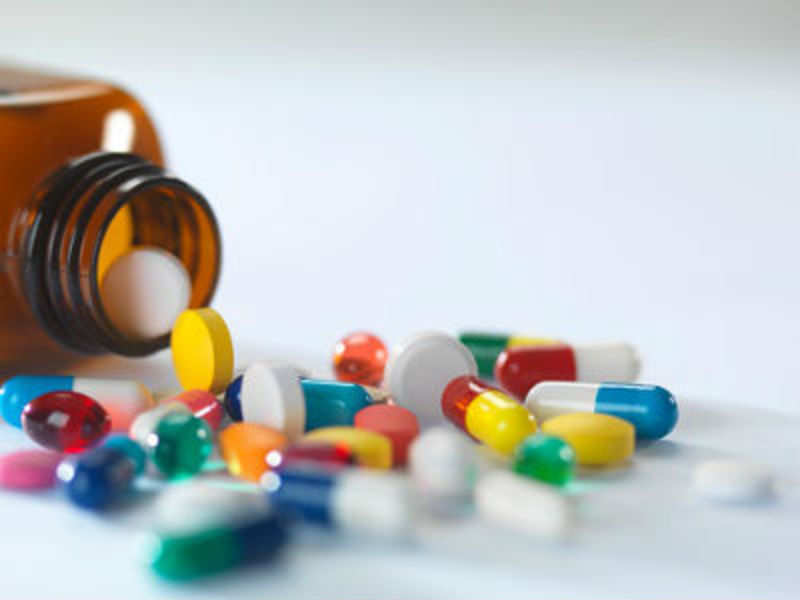 PCD Pharma Franchise In Baddi  - Be a part of the most progressive PCD Pharma Franchise In Baddi - Ventus Pharmaceuticals. We are the leading pharma company offering tonnes of perks by becoming our associates in Baddi, Himachal Pradesh. Ventus Pharma has been in the pharma industry for over two decades now and achieving new milestones at every corner of its career. 
---
Ventus Pharma Pvt. Ltd. is headquartered in Panchkula, Haryana, which is nearby Baddi. So, we have the facility of delivering pharma orders within a day or so. However, it is not just about delivery, Ventus Pharma is a customer-oriented company that works for its customers and associates. It will be a great long-term business relationship where you are not earning but enjoy a totally stress-free business in a highly lucrative industry. 
Hopefully, you are aware of the current pharma industry of India. There is a huge pharma products requirement as more people are enjoying better healthcare facilities across all the state. And many reports suggested that there is an increasing case of illnesses over the decade. So, if you want to be part of the large supply chain and distribution channels of Ventus Pharmaceuticals and experience the best business opportunity you ever came across. Then you can contact Ventus Pharma via calling us at +919216504338 or sending us an email at girjesh@ventuspharma.com
Scope Of PCD Pharma Franchise In Baddi | Analysis of Current Market 
Baddi is in Himachal Pradesh and it is among the biggest pharmaceutical hub across Asia. It has immense potential of starting a business in the pharma sector. The area has a surging demand for pharma products. Baddi is home to many manufacturing facilities of many leading pharmaceutical companies. Also, the pharma sector of India's value is $42 billion and it is among the most profitable business right out there. Moreover, the increasing demand for pharma products in all the states is clearing shows the growth of business in upcoming years. 
So, if you are having thoughts of acquiring a PCD Franchise for pharma products in India, it is the right time. Ventus Pharma's PCD Franchise has many advantages and fringe benefits to offer. 
Advantage Of Owning A PCD Pharma Franchise In Baddi by Ventus Pharma Pvt. Ltd. 
The main difference between starting a business with a PCD Pharma franchise is the scale of the number of pharma products involve. A company like Ventus Pharma Pvt. Ltd. will help in setting up your business and providing full assistance to understand the market, target consumers, in-demand products, marketing, and promotions. Following is the list of advantages you are going to avail through owning a PCD Pharma Franchise in Baddi -
First of all, the initial investment for acquiring PCD Franchise for pharma products is low.
Secondly, there is a low risk of investment but it promised high profits in a short time duration.
Thirdly, it is a totally enjoyable business experience as there are no monthly or annual targets to meet.
Also, PCD Pharma Franchise promised a high growth rate in just a matter of a few years. 
Lastly, you have full freedom and control over your business. It is truly a "be own boss" business opportunity. 
Associating With Top Rated PCD Pharma Franchise Company In Baddi | Ventus Pharmaceuticals 
Ventus Pharma Pvt. Ltd. is offering an ISO-certified pharma range and also covered the ayurvedic range as well. There are five divisions of Ventus - Ifemy Care, EVeson Pharma, Ventus Ayura, Ventus Derma, EVeson Pharma critical care. Each division focuses on different pharma range such as gynae range, general healthcare, ayurvedic range, derma range, and critical care range. 
By associating with Ventus Pharma, you do not only avail DCGI-approved pharma range but other benefits as well. Our company will provide the full assistance to understand the do and don't of our business and the target market in Baddi. Moreover, there is nothing to worry about as there will be no targets to meet. You will enjoy total monopoly rights which give you the rights of managing the marketing and selling of pharma products. Furthermore, we assure on-time delivery of all the pharma products in Baddi. So, grab this opportunity and reach out to Ventus Pharma Today!
Contact Details
Company Name - Ventus Pharmaceuticals Pvt. Ltd.
Address - SCO No. 8, 2nd floor, Swastik Vihar, MDC Sector -5, Panchkula, Haryana
Contact No. - +91 9216504338
Email id. - girjesh@ventuspharma.com
Frequently Asked Questions (FAQ)
Q - Is PCD Pharma Franchise in Baddi profitable?
A - Yes, it is among the highly profitable business opportunity out there having low risk and minimum investment.
Q - What company offering a monopoly-based pharma business opportunity in Baddi?
A - Ventus Pharma Pvt. Ltd. is offering a monopoly-based pharma business opportunity in Baddi. 
Top Related Searches 
Top 10 PCD Pharma Companies In Baddi
Pharma Franchise Company In Baddi
PCD Pharma Franchise Company In Baddi