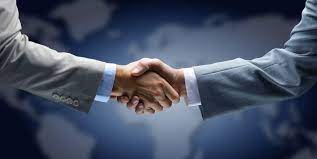 Multinational Pharma Franchise Company – Ventus Pharma is a trusted pharma firm and is also the best Multinational Pharma Franchise Company. To get the best pharma advice one can trust Ventus Pharma for the top notch pharma services they provide. The following article has the latest information on the current status of the pharma products, the pharma industry, and the company also.
As a pharma company, our firm's vision is to give the best pharma products to everyone seeking health solutions. Our firm is the best Multinational pharma franchise that gives deals to all the pharma seekers. To get our pharma franchise deals you can make our firm a call at +91 9216504338, +91 8450000999 or you can even write us a mail at girjesh@ventuspharma.com
Why choose Ventus Pharma as a Multinational pharma franchise company?
There might be a lot of pharma companies in India, but it can be quite difficult while choose the best one. Therefore, we can make it easy for you by listing some top features for you Ventus Pharma. Ventus Pharma is giving n number of business opportunities for people planning to invest in the pharma industry. Here are some of the top reasons why you can choose Ventus Pharma:
First, the firm is very efficiently manufacturing the widest range of pharma products.
Second, Ventus Pharma is also certified by ISO, WHO, and GMP.
Third, we have medicines that are certified by the world health organization.
Besides this, we also provide promotional and marketing help for the pharma franchise company and the pharma products.
Ventus Pharma has the best manufacturing unit that is equipped with top quality pharma tools and machines.
In addition, the investment amount required to connect with Ventus Pharma is very much reasonable.
Last but not the least, pharma is a very secure industry that helps people by giving them healthy life and also a safe career.
Quality products at Ventus Pharmaceuticals
Ventus Pharmaceuticals is all about the quality of pharma products they supply all over the country. The company deals in the widest range of pharma products. We focus on the well being of our clients and make sure that the quality products are only served in the firm. In addition, our pharma products and medicines are authorized by WHO, GMP, and GLP. Also, we have the most hardworking staff that gives their heart and soul to the health benefits of the clients. The list of the pharma products at Ventus Pharmaceuticals is mentioned below:
Tablets
Injectables
Nasal drops
Brain care
Gastro care
General healthcare medicines
Capsules
Ointments
Syrups
Proteins
Liver care
Gynae care
Kidney care
Cough and cold
Ortho care
Blood care
And many more.
Documents required to start your pharma company
Pharma is one industry where you can invest with a very small capital and have high profits. There is as such no fixed amount for a pharma franchise. It clearly depends on your preference or your requirement. Investment mainly depends on the manufacturing plant. The manufacturing unit can be big or small. Therefore, the minimum investment is about 50K and the maximum investment capital is 4 lakhs. So, if you are planning to start your pharma company or what to invest in a pharma franchise company then now is the right time. In addition, Ventus Pharma is a reputed pharma franchise company and you can definitely connect with it to get the best pharma advice.
Know more about Ventus Pharma
Ventus Pharma is located in Panchkula. And gives top notch pharma franchise opportunities. The company supplies more than 300 specialty products such as general medicine range, derma range, gynae range, cosmetic range, and many more. Ventus Pharmaceuticals also manufacturers products such as antibiotics, skincare, ointments, and all the pharma products mentioned above.
Our team has the most hardworking professionals giving top services to everyone. Ever since our establishment, we have always wished for the betterment of their clients. All the products at Ventus Pharma are certified by the world health organization. It is the work of our team that makes us the best in terms of pharma. Moreover, the quality is what differentiates us from other pharma companies. Therefore, if you are interested in connecting with our team then you can call our company at the contact number mentioned below. Ventus Pharma is highly ethical and has the best professionals to deliver all the products. We give franchise opportunities in many cities and states. Get in touch with Ventus Pharma and enjoy the services of our firm.
Contact Details
Company Name- Ventus Pharmaceuticals Pvt, Ltd.
Address- SCO No. 8, 2nd floor, Swastik Vihar MDC Sec 5 Panchkula, Haryana.
Contact no. - +91 9216504338
TOP SEARCHED KEYWORDS