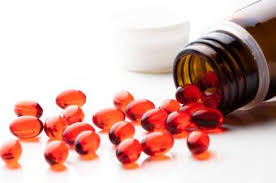 Pharma Distributors in Uttar Pradesh - Pharmaceutical distributors play an important role in the supply chain. They first purchase medical products from pharmaceutical manufacturers for storage in distribution centers and then deliver them to different medical organizations in the country. In this blog, you can learn about all the best Pharma Distributors In Uttar Pradesh. 
The products are delivered to pharmacies, hospitals, and other relevant healthcare providers. It is then the job of the distributor to process and deliver these orders safely and efficiently. For detailed information about these pharma distributors, you can keep reading this blog. 
Pharmaceutical distributors
The pharmaceutical distribution industry is also known to save mankind and has been giving health advantages. The healthcare systems have been using the latest equipment and technological advancements. The exporting and distributing of the pharma products is extremely important and is done by the distributors themselves. As we see that distributors are adapting new strategies in providing an efficient flow of available medicine and health-related products. 
Top Pharma Distributors In Uttar Pradesh
Ventus Pharma 
The company started in the year 2009 by the name Ventus Pharma Pvt. Ltd. and is located in Chandigarh. The firm is ISO (9001:2015) pharma certified. Ventus pharma manufactures a diverse range of pharma medications ranging from nutraceuticals, general range, ortho care, gastro care, gyne care, kidney care, and so on. You can have pharma distribution, pharma franchise, and many other services at Ventus Pharma. If you are looking for pharma distribution services in Uttar Pradesh then get in touch with Ventus Pharma. The contact details of the firm have been mentioned below:
Contact details
Company Name - Ventus Pharmaceuticals Pvt. Ltd. 
Address - SCO No. 8, 2nd floor, Swastik Vihar, MDC Sector -5, Panchkula, Haryana 
Contact No. - +91 9216504338 
Email id. - girjesh@ventuspharma.com
Remedy pharma distributors 
Remedy Pharma Distributors was established in the year 2016. They are counted amongst the most trusted names in the market. They supply pharma products at a very reasonable price and are also having A1 packaging for these products. The address of the distributors have been mentioned below:
Address - 9, Om Market, Nai Basti, Old Munsfi Rd, Ghantaghar, Naya Ganj, Ghaziabad, Uttar Pradesh 201001
Jai pharma distributors 
Jai Pharma distributors are one of the best distributors in Uttar Pradesh and are currently giving the best pharma medicines to all the people who need them. Anyone who is looking for pharma distributors in Uttar Pradesh gets in touch with Jai Pharma Distributors now. 
Address - 40/B 171, Basement, Sky Tower, Opp. Bank Of Baroda, Sanjay Palace, Sanjay Place, Civil Lines, Agra, Uttar Pradesh 282002
Rajendra Pharma distributors 
They are situated in Uttar Pradesh and also cover quite a lot of cities in Uttar Pradesh. They are top notch pharma distributors and exporters of pharma products. The pharma products that are delivered by Rajendra Pharma distributors are properly packed and are always delivered on time. For the best pharma distribution services, you should get in touch with Rajendra Pharma Distributors.
Address - Shop No. 7, D, Road Bhawani Market, 58/2A-1, Rathyatra - Mahmoorganj Rd, near Kuber Complex, Sigra, Varanasi, Uttar Pradesh 221010
Prateek Pharma
Prateek Pharma is in Lucknow and is one of the leading businesses in Medicine Distributors. It is also known for Pharmaceutical Distributors, Medicine Distributors, Allopathic Medicine Wholesalers, Pharmaceutical Distributors-Cipla, and much more. The business was set up in the year 2014 and is the top pharma distributor. The distributor is known to give the best pharma range. 
Address - L.G.F-139A, Priyam Crossing Plaza, CP2/1, Ratan Khand, Sharda Nagar, Lucknow, Uttar Pradesh 226002
Chaudhary Pharma Distributors 
Chaudhary Pharma distributors are reliable and can be trusted for their outstanding managing and pharma medicine delivery skills. They are located in Lucknow in Uttar Pradesh. You can be sure of the services they provide as they are responsible and trustworthy. You will not be disappointed with the services they give. If you are looking for pharma distribution services you surely should connect with Chaudhary Pharma distributors. 
Address - 548/Gn-42, Para Rd, Gayatri Nagar, Lucknow, Uttar Pradesh 226017
B H Pharmaceutical distributors 
For the best distribution services, you can surely connect with B H pharmaceutical distributors in Uttar Pradesh. They are one of the best pharma exporters in the state. Moreover, top notch pharma packaging is done by them. Here is the address of the distributors mentioned. 
Address - 778/A, Baghpat Rd, near PNB Bank, Jwala Nagar, Naval Vihar, Meerut, Uttar Pradesh 250002
Conclusion 
We hope this article fills you with all the important information and you can easily find the distributors in Uttar Pradesh. We are certain that these pharma distributors are responsible and can be trusted. Among the mentioned pharma distributors Ventus Pharma is the best. Get in touch with the firm. You can either call them or visit them in person.